Welcome back to what book clubs are talking about this month! I've got for you a roundup of a wide range of book clubs with different focuses, from Latine-authored romances to celebrity book clubs, and that offer different ways to engage, from listening to a podcast to in-person meetings across the U.S.
If you've been playing along, you know I love a month where multiple book clubs pick the same book, and hurray it happened this month. One big book club also picked a book used last month by a different book club, which I love for anyone who maybe missed out on reading it last month. Along with those, you can find a ton of different great books to read this month, whether you're joining in, just following along, or only using the list to find new books to read on your own.
You'll find a book about being trapped in a time loop, a new memoir from the author of Maid, nonfiction "connecting the struggles for Palestinian freedom with the struggle against homophobia," escapist YA fantasy, a second chance romance, and a pandemic backlist novel! There's also an epistolary novel, a novel following a trio of women in Singapore, a journalist whose life is upended by allegations against her husband, a historical novel set in Malaysia, a Norwegian crime novel, and a historical novel set in Alabama and Philadelphia in the 1980s.
Here's to a new month of great reading!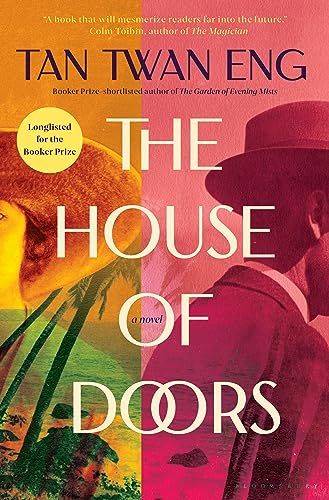 About the book club: Tiffany and Alexandra, longtime friends, created the Subtle Asian Book Club in 2020 with the goal of uplifting Asian voices and storytellers. You can read along with the monthly book chosen, join on social media, and watch videos of their live author interviews.
About the book: If you're looking for a historical novel set in 1920s Malaysia inspired by a short story that fictionalized a real murder case in British Malaya, this is your book club this month!
Follow Subtle Asian Book Club on social media: Instagram, Twitter, Facebook, Discord
About the book club: Author Roxane Gay (Bad Feminist, Ayiti, The Banks) selects a monthly book with the goal of "Authentic and necessary perspectives from writers who fearlessly share their stories."
What Roxane said about the book: "The Unsettled is a powerful, moving novel about the fracture of Black family and the attempts we make to suture it, about the power of our history and futile attempts to sanitize it, about the connection of Black people to the lands they fight so hard to keep, and the government's attempts to separate them from it. I'm really looking forward to discussing this multi-layered novel with you over the next few weeks. We will be in conversation with Ayana on November 30th, and registration is open."
Follow Roxane Gay on social media: Twitter, Facebook, Goodreads
About the book club: Oprah's book club has taken on different forms over decades, starting in 1996 on The Oprah Winfrey Show. And she's still book clubbing, this month having picked her 103rd title!
What Oprah said about the book: "The novel tells the story of Annis, a young, enslaved woman who is separated from her mother and sold South. Traveling from the Carolina rice fields to the New Orleans slave markets the harsh world of a Louisiana sugar plantation, Annis uncovers a hidden world of spiritual forces and African ancestor wisdom that help her survive the inhumanity she endures."
Follow Oprah's Book Club on social media: Instagram, Twitter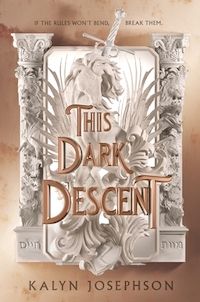 About the book club: Lillianne Leight and Amanda Spivack created this book club with a focus on Jewish books and characters "with varying relationships to Judaism" that welcomed all readers — Jewish and non.
What Matzah Book Soup said about the book: "We are so excited to announce that our November Matzah Book Soup pick is none other than THIS DARK DESCENT by @kalynmjosephson!
I think we can all agree that we deserve some escapist literature right now, and this YA fantasy with Jewish themes is perfect for that. We hope you'll join us and Kalyn to chat about this book on Zoom on NOVEMBER 28th @ 8 PM EST!"
Follow Matzah Book Soup on social media: Instagram, Facebook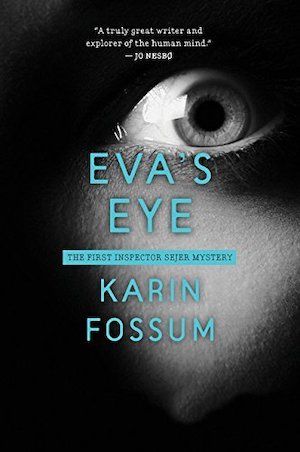 About the book club: Mocha Girls Read is a monthly book club of Black women who love to read and currently have chapters in 14 cities across the U.S.
About the book: If you're a fan of Norwegian crime novels, police procedurals, and series starters, this is your book club this month!
Follow Mocha Girls Read on social media: Facebook, Instagram, Twitter, MeetUp, Goodreads, Pinterest
About the book club: A monthly book club run by two Latinas with the goal of amplifying romance novels written by Latinx authors.
About the book: Are you a fan of the tropes second chances, feuding abuelitos, and a single dad? If yes, then this is your book club this month!
Follow Amor en Páginas on social media: Instagram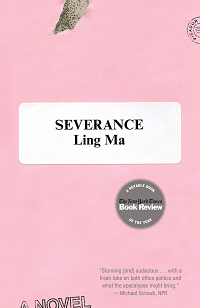 About the book cub: Hosted by Traci Thomas, The Stacks is a podcast that chats all about books, and there's a monthly book club! The book chosen for the month is discussed on the podcast the last week of the month with a selected special guest.
What The Stacks Book Club said about the book: "We're finally going to read a pandemic novel around these parts, and I for one, can't wait! SEVERANCE is Ling Ma's 2018 debut novel. The book follows Candace Chen through the outbreak and aftermath of a fever that leaves most of America dead. It's part post-apocalyptic horror part biting satire with a whole lot of late stage capitalism critique on the side."
Follow The Stacks on social media: Instagram, Facebook, TikTok
About the book club: Marie Claire editors created an online monthly book club for people with busy schedules to still be able to read and to "consider it socializing without actually socializing because, really, we all just want to take off our bra and lay down after a long day." You can also share reviews online with the chance to have them featured on the site.
What MC said about the book: "In November, we're reading Yomi Adegoke's The List, a timely novel following a journalist whose life has been upended after her soon-to-be husband is publicly accused of harmful allegations. Read an excerpt from the book below, then find out how to participate. (You really don't have to leave your couch!)"
About the book club: Dawnshaeé Reid is a "self-proclaimed eclectic (if we don't identify ourselves, society has a bad habit of doing it for us)" blogger who created this book club with Black authors as a priority and an aim at a wide range of genres.
What Eclectix The Book Club said about the book: "[A]lthough we will not have a Zoom discussion for this one, I implore you to take time to find yourself wrapped in Annis' story. Let Us Descend is part historical fiction, part magical realism and a full story of emotional wreckage to freedom. you'll reflect on spirituality and love and grief and Black American ancestry — I recommend this one to everyone!
I intentionally selected this one for you to have the chance to get involved with @oprahsbookclub weekly discussions and meet new book friends along the way, in lieu of our monthly Zoom meeting but we can still talk about it in our Discord server!
Thank you so much to everyone for being a part of this ever growing eclectic community, Eclectix the Book Club would be nothing without each of you 💚 stick around for updates on book club and meetings will resume in January 2024!"
Follow Eclectix The Book Club on social media: Instagram, Discord, TikTok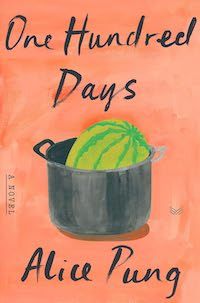 About the book club: "A modern book club for the modern reader" that invites casual readers to bibliophiles to join in on social media to talk about exciting books.
What Amerie said about the book: "In One Hundred Days, Alice Pung delivers an epistolary story that is full of anxiety and claustrophobia, and heaping with humor and poignancy. Sixteen-year-old Karuna's pregnancy leads her through a journey of examination as she explores her relationship with herself, her mother, and her unborn child. In this page-turner, which is a long letter to her baby, Karuna explains how everything came to pass, including her mother's determination to raise the baby as her own, with Karuna as the baby's sister. With an immense love, Karuna recounts both caring and harrowing interactions with her parents as she wonders what kind of mother she will become. Can she be enough for her child? How does she manage her loving relationship with her mother when her mother is so set upon controlling her? These questions continue right through the story's climax, during which Karuna and her mother's dynamic is at its most stressed. Through laughter and tears, I came away loving both women, and full of hope for the future of their new family."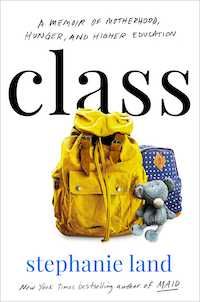 Class by Stephanie Land
About the book club: Read along with Good Morning America Book Club, which aims to "showcase book picks from a wide range of compelling authors."
What GMA said about the book: "In clear, candid and moving prose, "Class" paints an intimate and heartbreaking portrait of motherhood as it converges and often conflicts with personal desire and professional ambition, offering a searing indictment of America's educational system and an inspiring testimony of a mother's triumph against all odds."
AND "This month, we are also teaming up with Little Free Library to give out free copies in Times Square and at 150 locations across the U.S. and Canada. Since 2009, more than 300 million books have been shared in Little Free Libraries across the world. Click here to find a copy of "CLASS" at a Little Free Library location near you."
---
If you're curious about what book clubs have previously picked, here's a roundup for March, April, May, June, July, August, September, and October 2023.