If you're anything like me, you'll know there's nothing quite like a good heist story. The thrill of the chase, the twists and turns, and the high stakes make for a truly gripping read. And when it comes to fantasy heists, you can add magic, mystery, and otherworldly elements to the mix, making for an even more exhilarating experience.
One of the things I love most about heist stories is the characters. In YA books especially, the crew is often made up of a diverse group of misfits, each with their unique abilities and backgrounds. It's fascinating to see how these characters come together and work towards a common goal in spite of their differences. Alternatively, there are stories where the focus is on one singular, badass character who takes down entire kingdoms and governments by themselves. As the Gen Z crowd would say, "That's a slay."
Although the Six of Crows duology and the Shades of Magic trilogy are fantastic examples of fantasy heist books, I wanted to challenge myself to find other books that deserve equal attention. It's worth mentioning that fantasy heists are not just reserved for YA books — there are plenty of standalone novels and series that cater to adult readers as well. If you're ready for a wild ride filled with magic, adventure, and unforgettable characters, I highly recommend checking out these fantastic fantasy heist novels.
Find herein a list of 12 fantasy heist novels, both young adult and adult, that are sure to impress even the likes of Danny Ocean.
Notorious conman Detan and his sidekick Tibs are on a mission to make a quick exit from the city of Aransa, but the lure of the ultimate final heist keeps them around: stealing the airship of an exiled commodore. But little does Detan know, he's about to entangle himself in a web of government deceit and power struggles. He's also about to ask himself if it's worth it in the end.
In this book, we meet Daniel Blackland, the son of a powerful magician, Sebastian Blackland. At age 12, Sebastian was killed by the Hierarch of Southern California and completely devoured to obtain the magic in his bones. Daniel is no stranger to bone magic, having ingested his first bone fragment at age 6. Now grown up, Daniel is in hiding in Los Angeles and operating as a thief for hire. Despite his attempts to leave the world of crime, he keeps getting sucked back in by his uncle-turned-crime boss. Now, he's being asked to pull off the ultimate crime — breaking into the Hierarch's house and stealing Sebastian's magic sword back.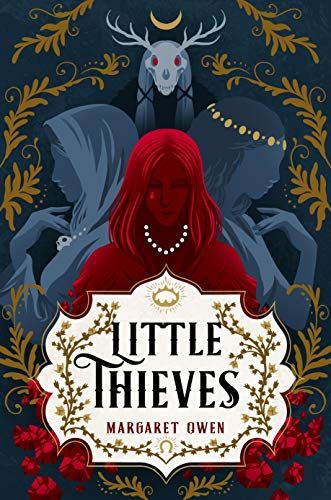 Vanja served as a servant to Princess Gisele until a combination of magic switched their bodies. Gisele becomes a poor servant, and Vanja is now living a double life as the princess and a jewel thief. As Vanja attempts to escape her godmothers, Death and Fortune, she is cursed into turning into jewels one by one to atone for her crimes. Vanja is left with two weeks to break the curse, and it may involve the cooperation (and forgiveness) of Gisele.
Ryia Cautella has established herself as one of the most infamous thieves in town, but her own existence is equally as mysterious as her reputation. Ryia is revealed to have been on the run for the past six years, trying to evade the Guildmaster, the ruler of the kingdoms of Thamorr. And that's when she learns of a last-ditch effort that could free her from his clutches forever…but it involves marching right into the heart of the Guildmaster's lair and assembling the right crew.
Eli Monpress is a dangerous combination of wizard and thief. This makes him a highly wanted man, both for his powers and abilities to steal anything. The bounty for his capture is already sizable, but then Eli and his crew set their sights on another prize that will surely make him the most wanted man alive: capturing the king.
Cassa is an orphaned daughter of rebels who has sworn vengeance against the high council, and with her are Alys, Vesper, Evander, and Newt. When Cassa discovers she's at the heart of an ancient prophecy determining the future of their city of Eldra, the group must uncover a mystery to save themselves and the city they love. So they conspire to get themselves thrown into prison (death row, to be exact…because why not?) and to bring down the regime from the inside out.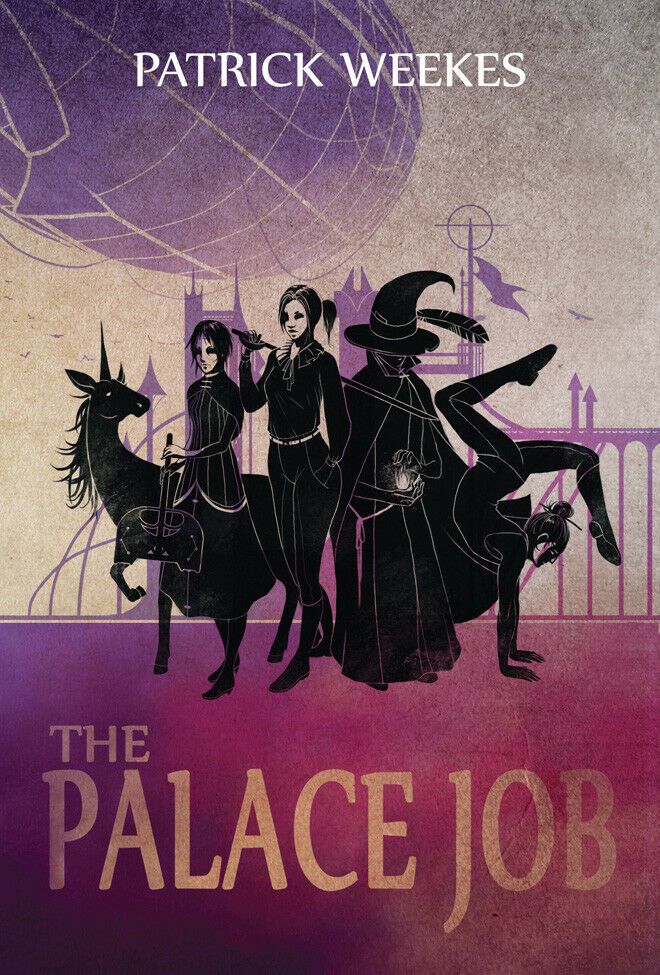 Loch is out for blood. She's been framed and thrown in prison, all so a powerful government official could steal a priceless elven family heirloom. Now free, Loch is determined to get the manuscript back. But, of course, the journey will not be easy. She'll need a team of experts in order to invade the fortress of Heaven's Spire if they manage long enough to avoid the cunning Justicar, who is now on her tail as well.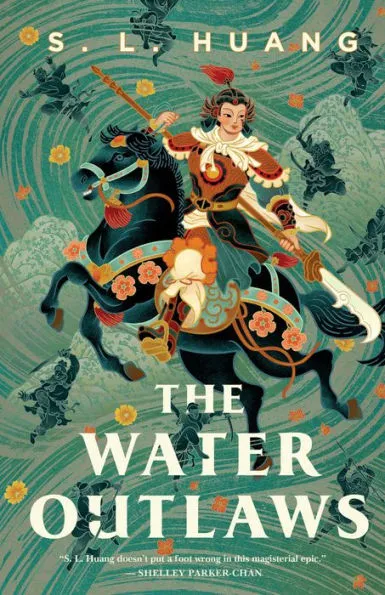 Once an expert arms instructor training the Emperor's soldiers, Lin Chong's life was stripped away by a powerful man with a grudge. Lin is now exiled from the kingdom and branded as a criminal when she is recruited by the Bandits of Liangshan, a society of Mountain outlaws. Despite this group being for justice and on the hunt for progressive ideas, the group is also made up of the most dangerous people in the land. But that also means they have something to fight for and to bring down.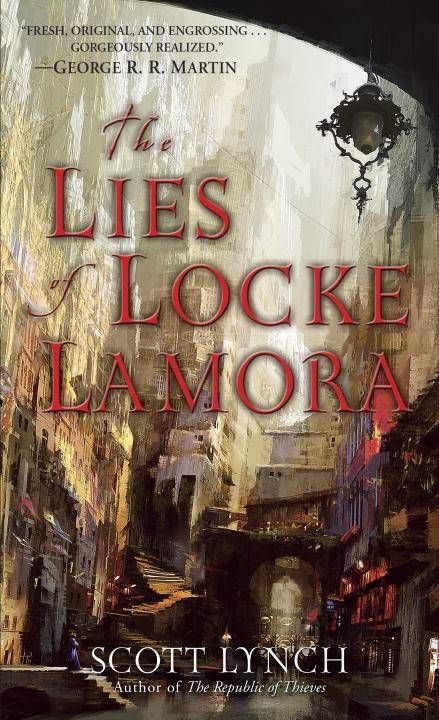 Locke Lamora is an orphan in the seedy city of Camorr. He avoids slavery and death, which are typically the fates for orphans, and he becomes a thief under the tutelage of the city's most accomplished con artist and leader of the Gentleman Bastards — a gang known for their slippery fingers. Locke learns quickly and soon rises to the top of the ranks, becoming an infamous face and name amongst the citizens of Camorr. But when he is assigned a seemingly impossible mission, Locke must make decisions that could negatively affect the Gentleman Bastards and the makeshift family he's created.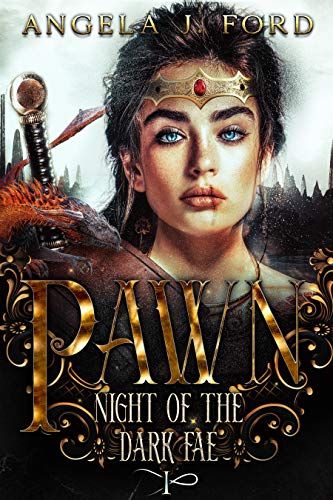 Maeve was born with superhuman strength but uses her powers for good, helping others in order to attain her wealthy status. But after she is betrayed by a warlord she thought she loved, Maeve is captured by the Dark Fae and thrown into a dungeon. After learning of her abilities, the Fae have a tempting offer: steal a divine relic with the power to break all curses in exchange for her freedom.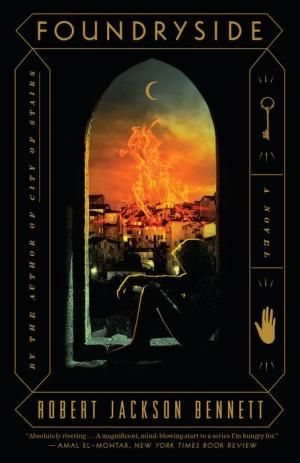 Foundryside by Robert Jackson Bennett
In the world of Tevanne, the caste systems are strictly divided. The commoners live in Foundryside, a place riddled with crime and low quantities of food and water, while the royals live in luxury. Our heroine is Sancia, one of the best thieves in Foundryside, whose life irrevocably changes when she steals a mystery item. Then, all hell breaks loose.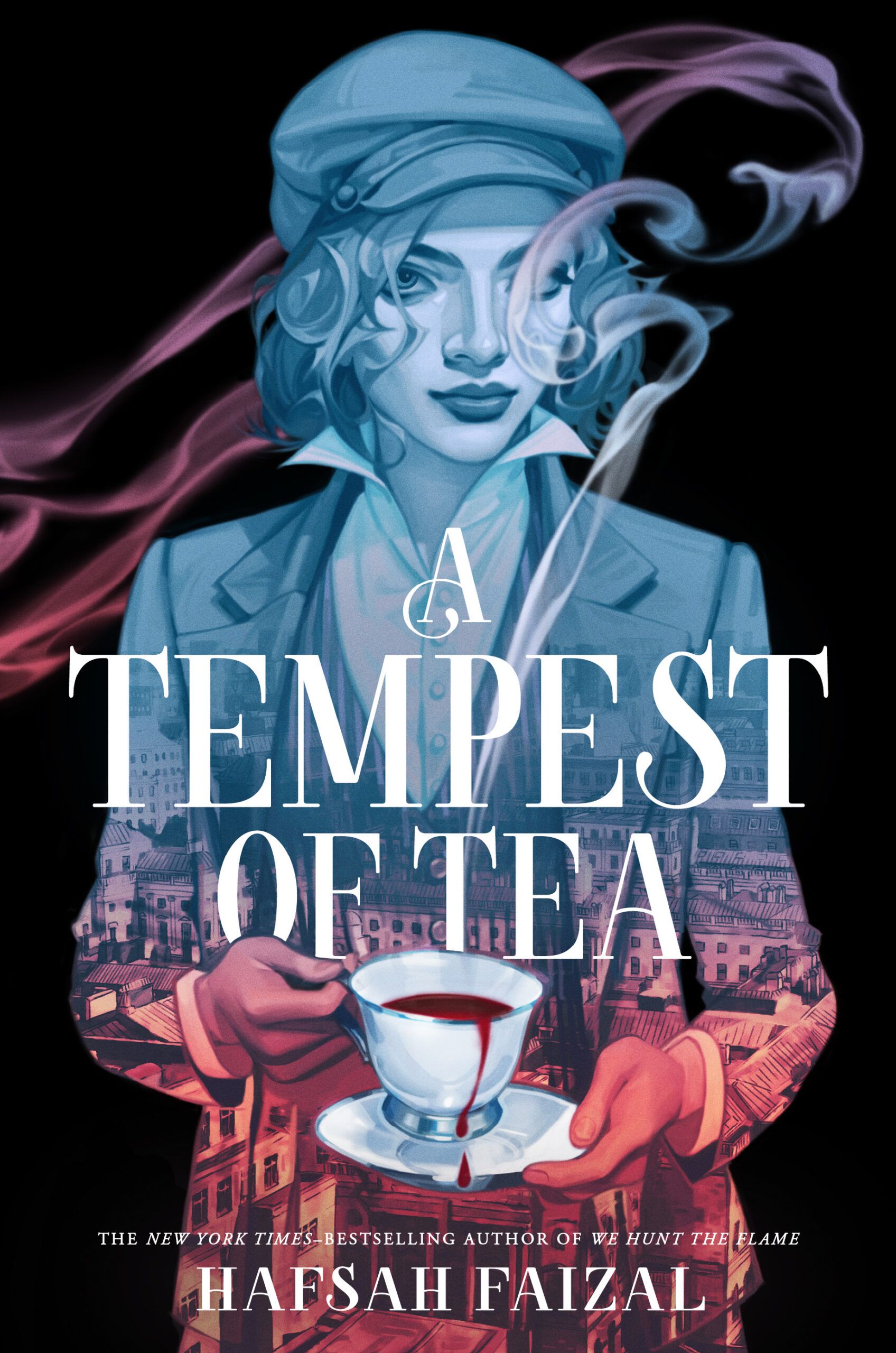 Slated for a February 2024 release, you'll want to get this book on your TBR immediately. Arthie Casimir is the smartest and most cunning criminal on the streets of White Roaring. Owner of a renowned tearoom by day, the business transforms into an illegal bloodhouse catered to vampires at night. But a threat to her establishment has Arthie desperate to save it, and she must infiltrate the vampire society to accomplish the task.
---
Can't get enough of heist books? Here are some more favorites from Book Riot contributors: