Travis Kelce has touched down in Argentina — the NFL superstar made his way to Buenos Aires in time to catch Taylor Swift's concert in just a few hours.
There were rumblings TK — who's currently enjoying his off week from his football duties — was planning to make the nearly 13-hour trip to South America to watch his lady rock the stage … and now there is proof he is the ultimate supportive boyfriend, with Daily Mail snapping pics of the Super Bowl champ at the airport.
As we previously reported, the Chiefs tight end was spotted at Patrick Mahomes' charity event on Thursday … electing to skip night one of T-Swift's international tour in order to be there for his bestie.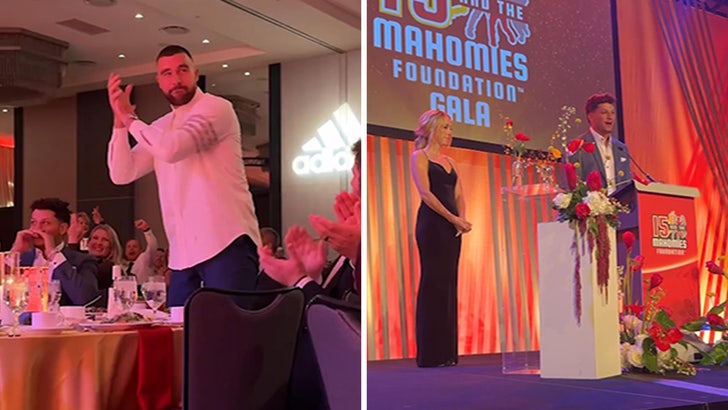 11/9/23
15 and the Mahomies Foundation
Taylor has attended four of Travis' games this season … and now, it's his time to return the favor.
It's currently 3:15 PM local time … so Travis has a few hours to relax before dancin' and singin' like crazy.
Of course, this won't be TK's first 'Eras' tour experience — he saw her live at Arrowhead Stadium back in July, and famously detailed how he wanted to shoot his shot, but never got the opportunity.
Fast forward to now … and the two are the biggest couple in sports and entertainment.