When I was teaching, I was fortunate enough to have a classroom library. Between donations, school funds, and my own buying, it was full of high-interest books for teens. I've written before about the most stolen books from my classroom. More than once, actually. But now that I've transitioned from a high school classroom to a high school library, I have a completely different collection to monitor.
Books go missing from libraries all the time. In fact, in my library, money for replacing lost books is part of the budget. Whether these books are stolen, liberated, eaten by the shelves, or misplaced, there are patterns that emerge. Going into writing this piece, I was sure I knew which kinds of books would be the most commonly stolen. I thought books about marginalized groups would go missing most often, taken by students who needed them or who didn't want to check them out under their name. I suspected books with Black and Brown characters, books featuring LGBTQ+ characters, books with disability representation. Hoo boy, howdy, was I wrong. While there are books written by and about marginalized characters on this list, the books didn't connect in that way. 
After asking a number of secondary librarians, I found that the most stolen books fit into three categories. These three main genres repeated from school to school. Mystery, poetry, and graphic novels & manga were the hardest-hit areas on the shelves. Some of the genres are going to be a little loose for the sake of categorizing them, so roll with me here.
Here are the 16 books most commonly stolen from high school libraries.
Mystery
Stolen by Lucy Christopher
When I sent out the query, one librarian responded, "Kidnapping books! Oh, the irony!" In this YA thriller, Gemma is kidnapped from the Bangkok airport and taken to the Australian outback. Ty, her captor, has loved her for years and has been planning this for just as long. He's young and handsome, not the typical kidnapper stereotype. Completely cut off from the outside world and reliant on Ty for everything, Gemma has to decide if his confessions of love are genuine and if she wants to respond in kind.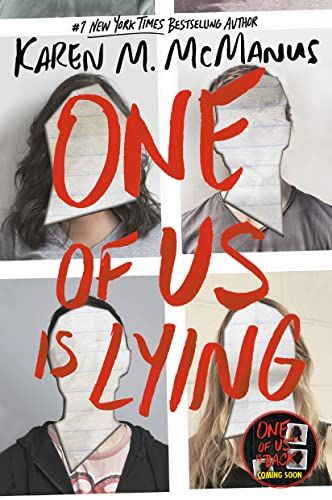 Five students go into detention on a Monday afternoon, and only four come out. Almost every high school stereotype is covered: the brain, the beauty, the criminal, the athlete, and the outcast. Simon, the outcast, has developed an app for their school's gossip. He was planning juicy posts about each of the other detention-serving students on Tuesday, but he never made it out of the classroom alive. According to investigators, his death was not an accident, and all four of the other teens are now prime suspects.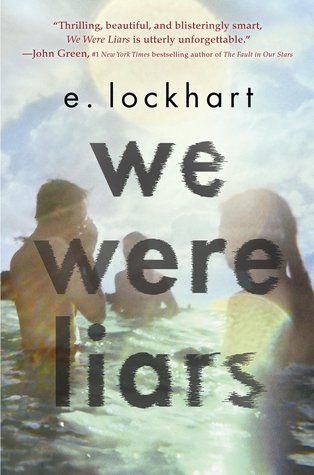 This book has so many twists and turns it's been captivating readers since it was published in 2018. Four teens go to a private island owned by a wealthy family. The friendship between these four turns destructive. Then there's an accident and a secret. It's impossible to tell the lies from the truth. There's a chance for true love, but can true love happen when everything else is a lie?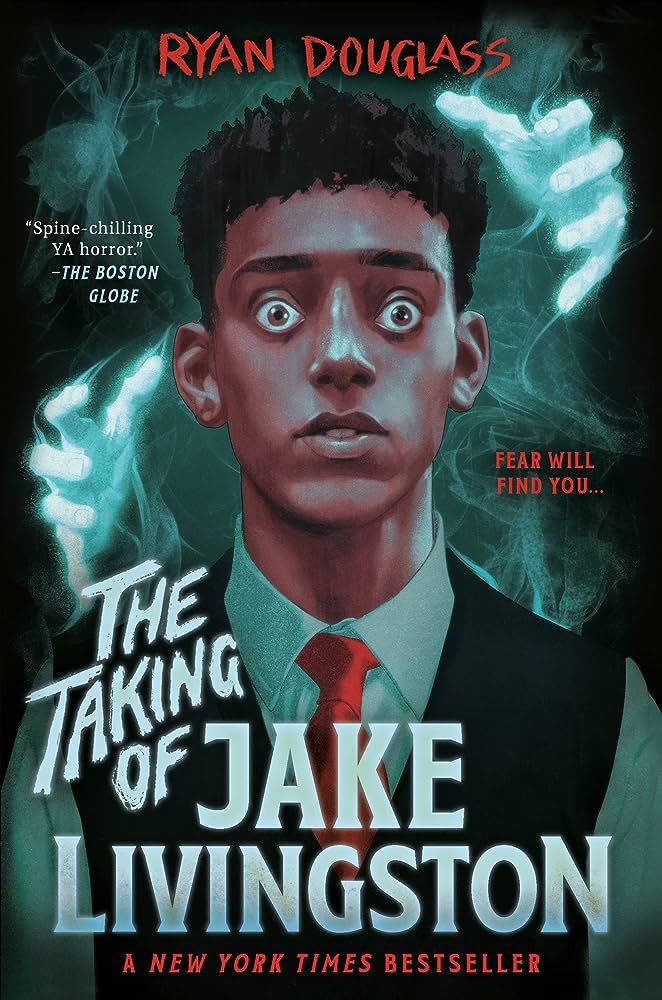 Jake Livingston can see dead people, and it's not making him popular at St. Claire Prep. Not that following in his popular older brother's footsteps was easy for him in the first place. Most of the dead he sees are harmless, but when Jake meets Sawyer, all the rules he thought he knew go out the window. Sawyer was a school shooter who killed six kids at one of the local high schools last year before dying by suicide. He's a powerful ghost set on revenge, and Jake is part of his plan. Soon, Jake is being haunted, and bodies are appearing in his community. He just wants to survive high school, and now he doesn't know if he can.
Poetry
A mix of poetry and prose with simple illustrations throughout, this Rupi Kaur book is about survival. It's divided into four chapters, each dealing with a different pain. Kaur's poems in this book are generally short but poignant. Many of the pages are easily Instagramable. It's easy to see how teens would connect with Kaur's simple words that cut right to the heart of an emotion.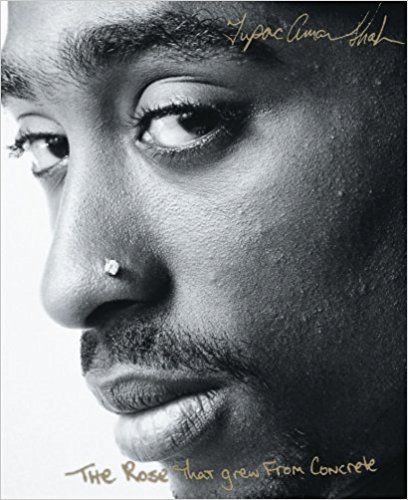 A collection of over 100 poems by the late, great musical artist Tupac Shakur, it's unsurprising that this book commonly goes missing. It has pictures of Tupac's original, hand-written drafts on one page, then on the opposite page is a typed version of the same poem. Tupac was, and continues to be, an inspiration to many young people.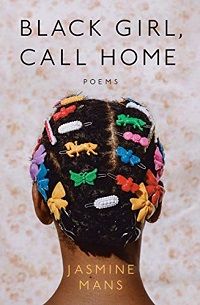 This is spoken word poet Jasmine Mans's most recent release. It covers a range of real-world topics such as race, what it means to be Black in America, queer identity, and feminism. In this collection, Mans writes to call her readers home. This is a perfect coming-of-age collection that many teens can relate to.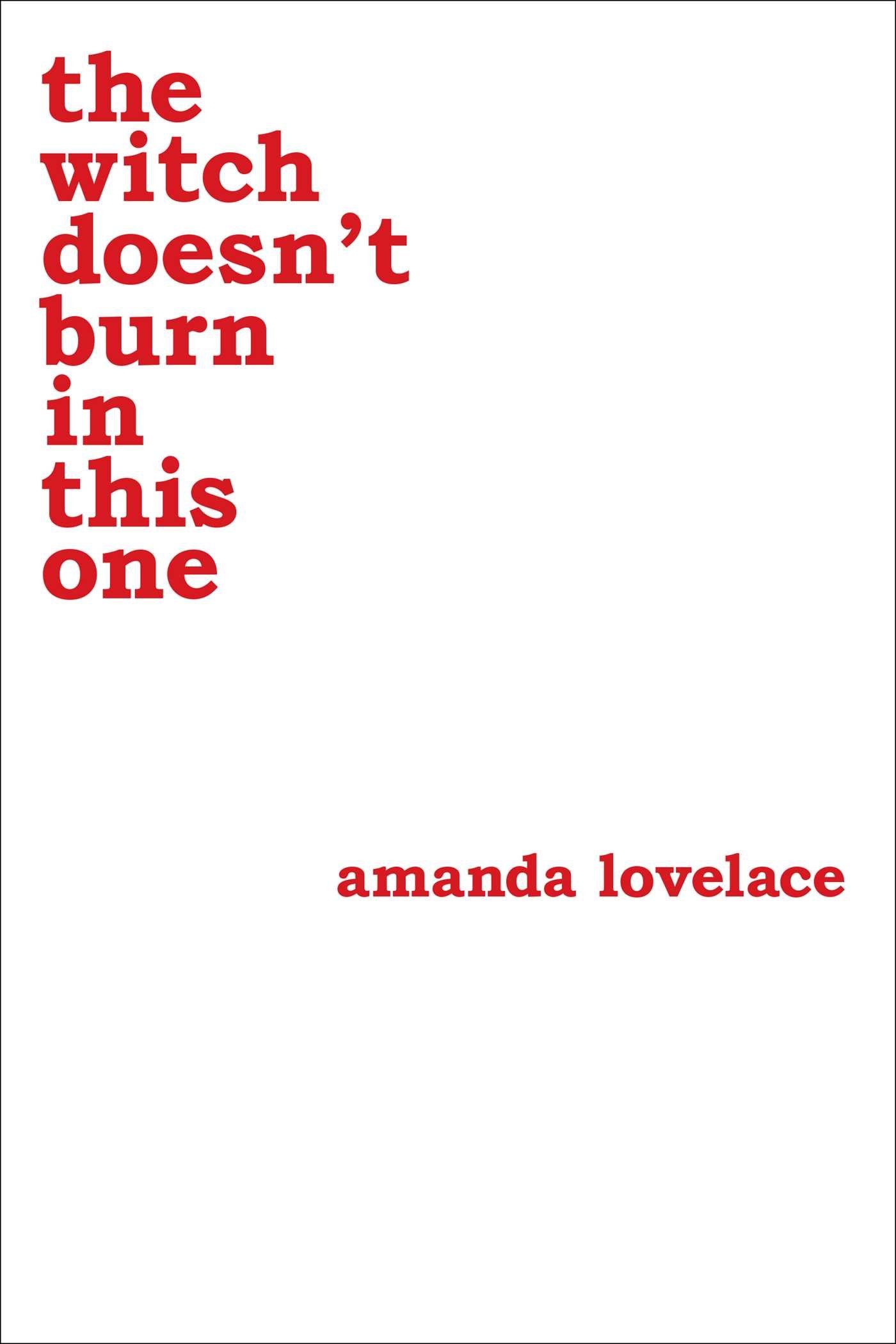 Again, I understand how this one gets eaten by the shelves regularly. Amanda Lovelace's poetry is feminist, focusing on many women's issues. Also, her style uses simple words to cut to the heart of an emotion or issue that resonates with her readers, especially teenage readers. Her relatable poems are uplifting, encouraging resilience, especially for women, urging them to fully take control of their own lives outside the systemic, patriarchal culture we live in.
Manga & Graphic Novels
First published 20 years ago with over 70 volumes released, Naruto is a timeless manga classic that still resonates with young readers. Naruto is training to be a ninja, with a talent for getting in trouble. He's having trouble graduating from the Ninja Academy. That does not correlate with his plan to become the greatest ninja in the world. The series follows his many adventures on the journey to being the greatest.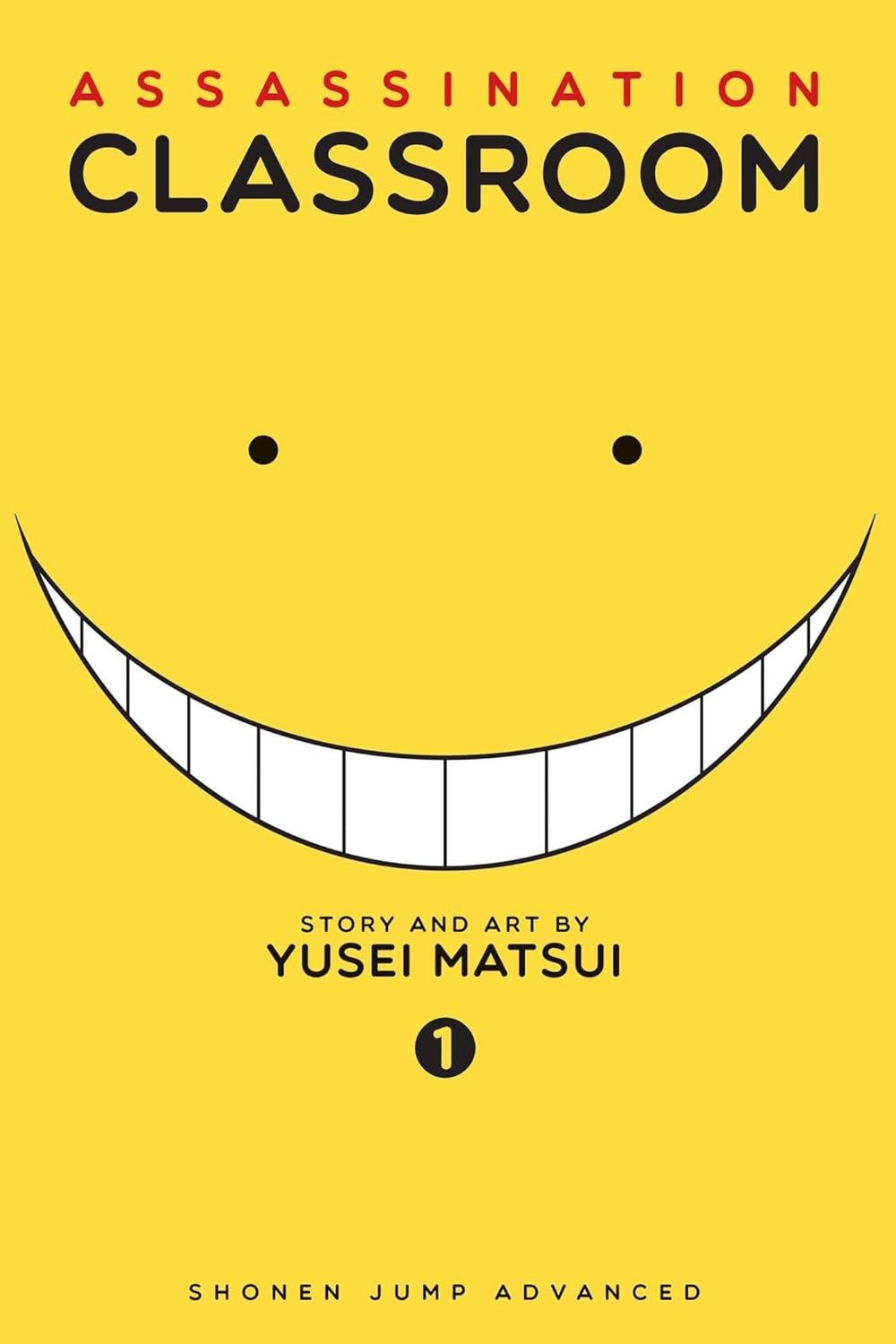 The junior high Class 3-E is remedial and full of misfits. Koro Sensei, an octopus-tentacled teacher with superpowers, insists on teaching Class 3-E, or he threatens to blow up Earth. That's not an idle threat since he already blew up the moon! He's letting the students of the class attempt to eliminate him without any consequences. Whichever student takes him out will earn a cash reward from the Ministry of Defense. It's up to the students of Class 3-E to save the planet.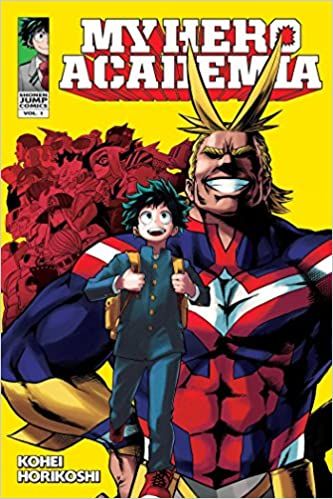 Eighty percent of the population in this world develops superpowers, called Quirks, at age 4. But what if you were one of the 20% without? This is Izuku Midoriya's reality. He's not going to get into the prestigious U.A. High School because there's not a speck of magic in him. When he meets All Might, the strongest superhero of all, Izuku might have a chance to change his future.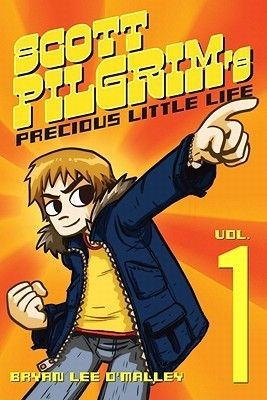 Scott Pilgrim is young, healthy, in a rock band, has a cute girlfriend, and between jobs. His life is good. That is until he meets Ramona Flowers, a hip, rollerblading delivery girl. Now, he's battling all seven of her evil ex-boyfriends, and his life has been completely upended. Hilarious hijinks ensue as Scott continues on his mission to win the incomparable Ramona Flowers.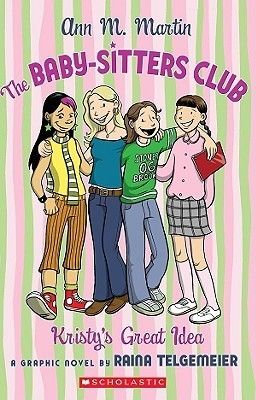 This is a graphic novel adaptation of the Baby-Sitters Club of yore. In this first edition of the series, Kristy gets the ah-ha idea to start the Baby-Sitters Club. Then, she recruits her best friends, Mary Anne, Stacey, and Claire, to help her launch her new venture. Turns out, there's more going on in the girls' lives than just babysitting. There's drama within their families, and more than that, the newest member of the club is keeping a secret from the rest of the crew.
Honorable Mentions
These commonly stolen books don't fit neatly into mystery, poetry, or comics.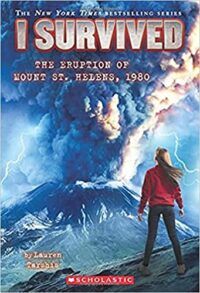 I Survived Series by Lauren Tarshis
In these fictionalized accounts of historical events, Lauren Tarshis tells the stories of middle school aged kids who lived through it. Tarshis covers a variety of events, from the sinking of the Titanic to Hurricane Katrina to the destruction of Pompeii. In each one of these adventure stories, the main character uses quick thinking and no small amount of luck to survive the situation.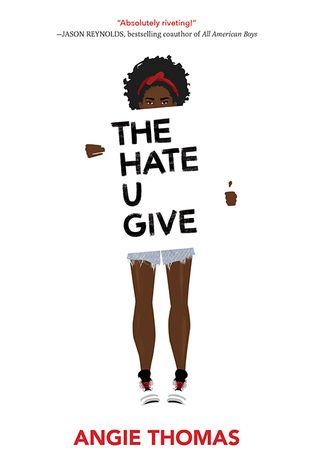 Almost every librarian I talked to mentioned THUG. The book was revolutionary when it was first published six years ago and continues to speak to young people today. I know, I know, it was only six years ago. But in teenager time? That's graduated from high school and moved on to adulthood. Starr Carter straddles the line of two worlds: the neighborhood where she's spent her whole life and the fancy prep school she attends. When she witnesses one of her best friends get shot by a police officer, his death becomes a national headline. The only one who knows what really happened is Starr. But what she chooses to say could turn her community upside down and possibly endanger her life.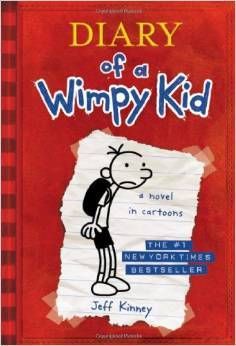 Partially illustrated, the Wimpy Kid series is a staple of any secondary school library. Greg Heffley starts the year at a new school where he feels like the smallest, most insignificant kid in the whole building. He wants to prove that he is mature enough to hang with the big kids and takes his sidekick, Rowley, with him. But when Rowley starts to become more popular than him, Greg tries to leverage his popularity to his own advantage.
---
Those are the books most commonly stolen from high school libraries! If you enjoyed reading this, you should check out what a perfectly inoffensive school library would look like or why school librarians shouldn't be disappearing.