That's right, dedicated reader. There's a new collection and reading tracking app on the literary block: Bookworm Reads. Need to make sure you're not purchasing the same book for a second or third time? Love reading challenges and seeing what your friends are reading? Then you're probably already using an app like Bookworm Reads. After a couple months of using it myself and having some friends use it, it's time to give it a full review.
I'll be comparing Bookworm Reads to Goodreads, of course, and to The StoryGraph, two of the bigger competitor out there for this segment. Let's get into it.
Getting Started with Bookworm Reads
Signing up for Bookworm Reads is a fairly straightforward affair. Basic information, username, password, the normal stuff. Oh, and you get to outfit your bookworm. Yep, as you navigate the site or you're your personalized bookworm will be with you all the time. Don't worry, you can change the worm's clothes at any time, including with new stuff you earn.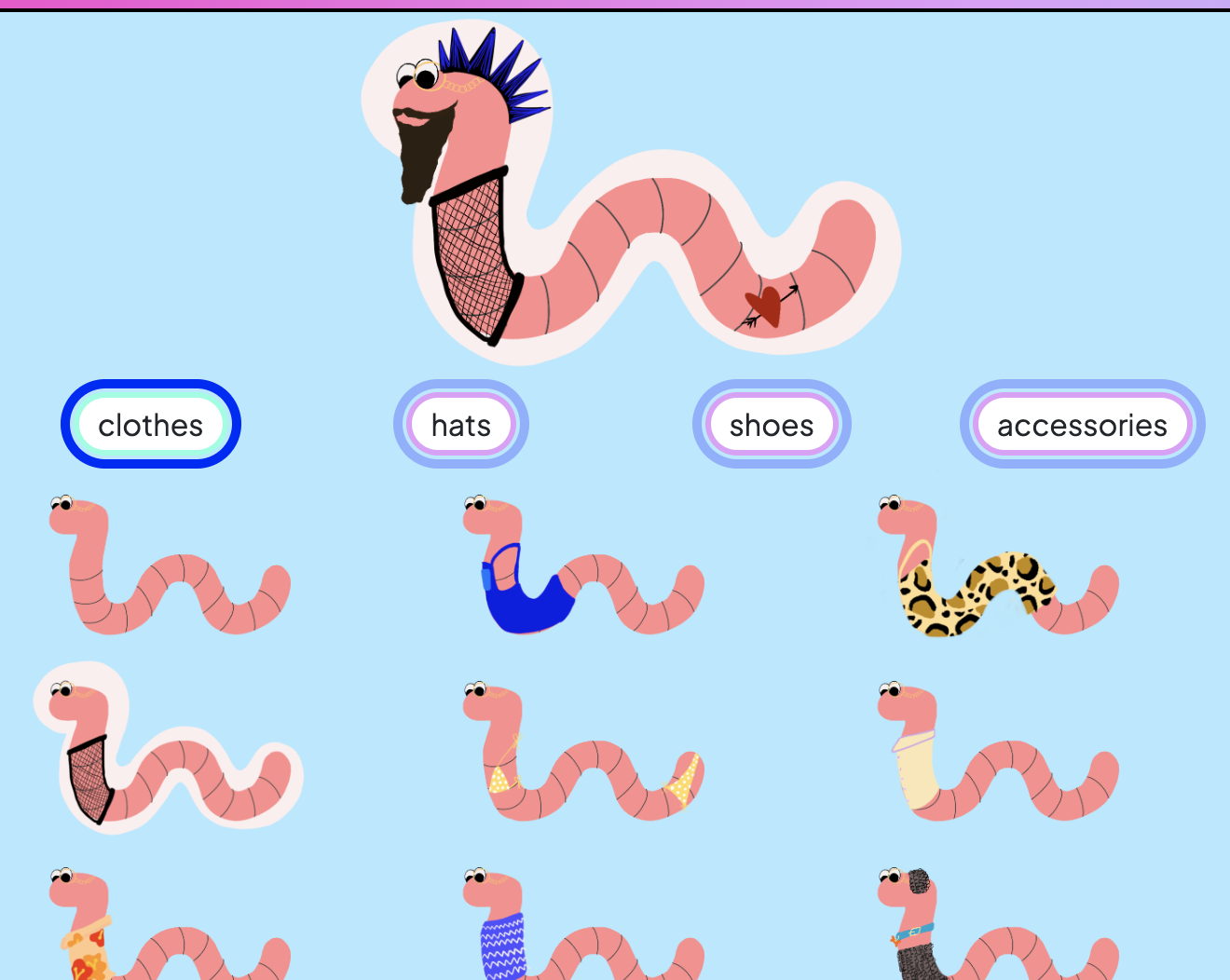 Once you're in, it's time to build your library. The website has a handy importer feature if you're already using a collection tracker. Just export your library from Goodreads, The Storygraph, or wherever, and import it into Bookworm Reads. This is one of the few tasks that you cannot perform on the app. When I did this, 1442 of my books successfully imported, and 125 didn't.
Fortunately, Amelia, the app's creator, re-ran the import, and only 21 were missing afterward. I checked with Amelia, and she assured me that she does this with all accounts, not just for me since I'm writing this review. Kudos to Bookworm Reads for perfectly recreating all of my Goodreads shelves, too.
The Website
The beige sea of Goodreads might be the clunkiest website ever. Yes, it's loaded with a metric ton of features, but the site has needed a redesign for about a decade. The Storygraph is clean, professional, and slick with its black-and-white design. Bookworm Reads is, in a word, adorable. Look at the colors, a rainbow of pastels. The UI is clean and slick like The Storygraph, but that color palette is inviting and fun. And you have your worm to dress up. Goodreads doesn't have a worm.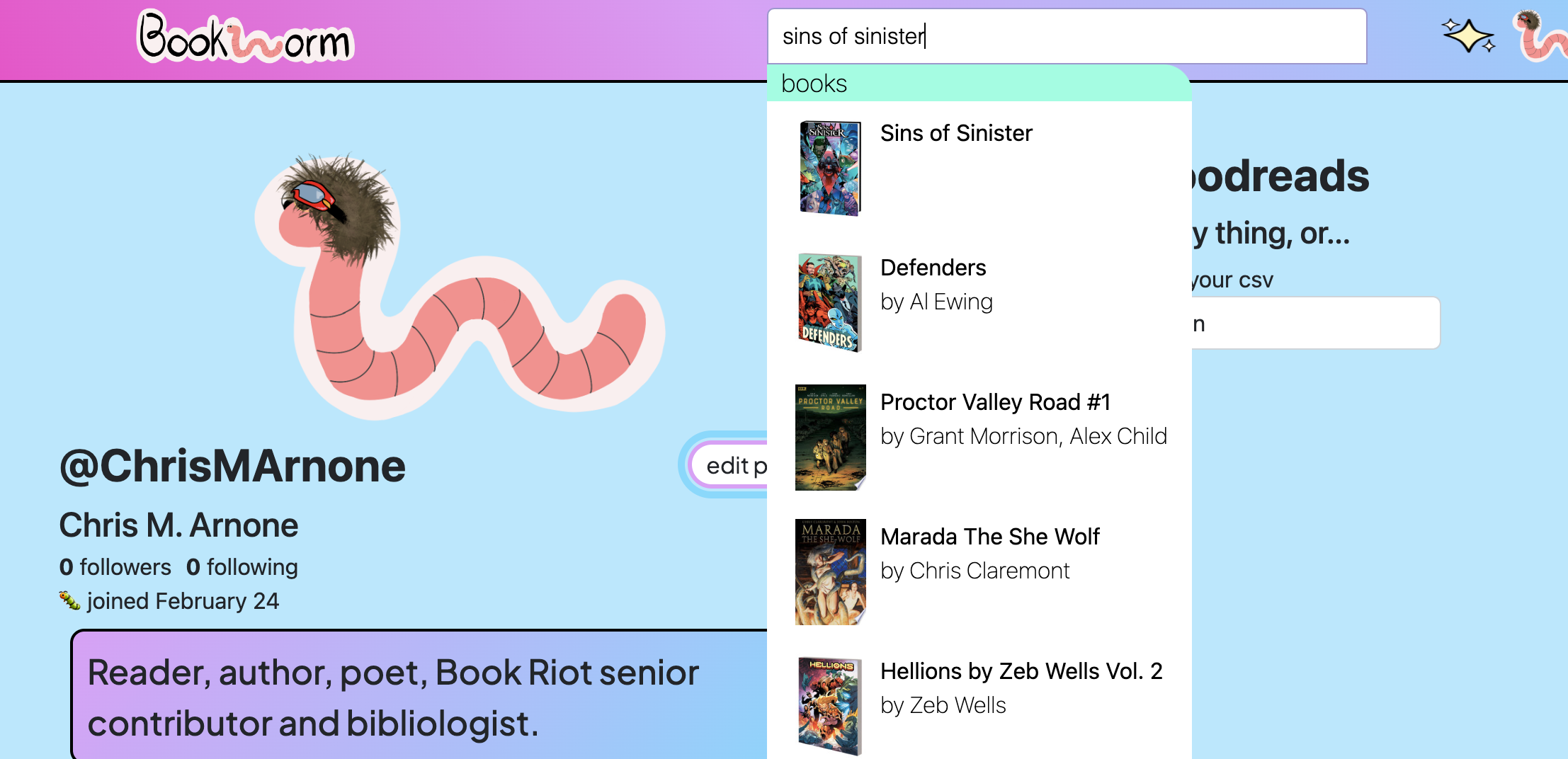 The main page shows your library, "wormy updates," and a search bar. Also featured is the current community reading challenge. Bookworm Bloom is the current challenge, and every user can choose how many books they want to read, without even sharing that number. You win the challenge, you get a new accessory for your worm.
The website is a bit buggy right now, however. Searching for books or clicking on them often leads me to error pages. If you add a book to your collection or give a book a review, it takes some time before these changes are reflected on the site. I attribute this to the small size of their operation, and hope they can build up and work out these bugs.
The App
Let's face it, given the cute worm and pastel interface, Bookworm Reads isn't really aimed at someone like me, a 40-something dude who writes a lot and is on his computer more than his phone. This really shows since the app is a superior experience to the website. The cute factor is fully present on the app, but the layout of the UI is cleaner. Scroll through your and your friends' updates, access and update your libraries, search, and join the community challenge.
The bugs are still here, though. A friend of mine said it took multiple tries to change the read status of any of her books. At the time of this writing, the entire app crashes every time I tap the worm in the upper left. While I didn't run into the search issues I had on the website, many of the books pulled up without covers and took time to correctly add to my library.
Going Pro
Bookworm Reads is free, but it also offers a Bookworm Pro option. For $5 per month or $50 per year, you get the following perks:
Picking a bestie for your worm
Priority support
Multi-worm collaborative shelves (coming soon)
Bookworm Reads takes a hard stance against all things Amazon, so they also boast: "Invest in an independent book community that's by and for readers, anti-Amazon, and member-owned (sic)." Most of these seem like novelties at this point, though priority support is useful with the bugs in their system. They also promise more perks coming soon.
The Verdict
While prone to bugs, Bookworm Reads offers a growing community and a good system for tracking your books. The color palette and overall design is very cute, which can be off-putting for some people, but others will grab hold of it and hold on for dear life. Bookworm Reads doesn't have the micro-details that Goodreads has or the author tools. It doesn't have the content warnings or the helpful labels or moods that The StoryGraph provides.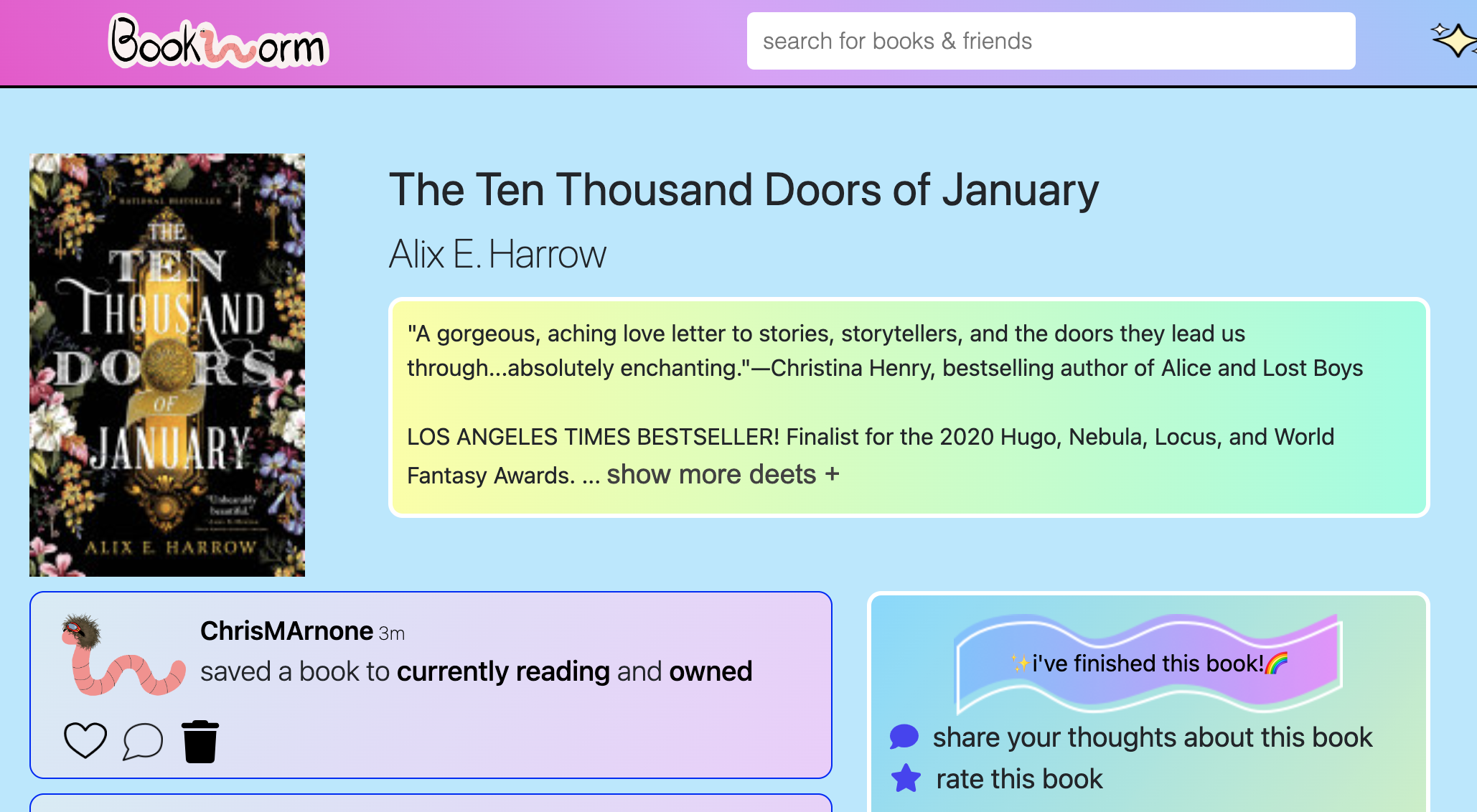 If you just want to track your book reading and collection, join reading challenges, and read with friends, however, Bookworm Reads is just what you're looking for, particularly if you adore all things cute.
Seriously, the cute factor is huge. Don't underestimate the cute.