It's Monday, which means it's time to look at the books everyone has been buying lately! This is a simple question with a strangely complicated answer, because every bestseller list uses its own cryptic system of data points and criteria. That's where we come in: we've looked at the four biggest bestseller lists and noted the overlap to get an overview of the biggest books of the moment.
To get these numbers, we look at the New York Times, both Combined Print & E-Book Fiction and Combined Print & E-Book Nonfiction lists; Amazon Charts, both Fiction and Nonfiction; Publishers Weekly; and Indie Bestsellers, Fiction and Nonfiction, both Paperback and Hardcover. New additions to the list this week are bolded.
New to this week's bestseller list is The Daddy Diaries by Andy Cohen, a "hilarious, heartwarming, and name-dropping account of the most important year of his life." We also have a returning bestseller with Barbara Kingsolver's Demon Copperhead, which just tied with Trust by Hernan Diaz for the 2023 Pulitzer Prize for Fiction.
This list continues to have a lack of diversity on many levels, including being disproportionately by white authors. Some new releases that deserves more attention are Yellowface by R.F. Kuang, Meet Me Tonight in Atlantic City by Jane Wong, and Saint Juniper's Folly by Alex Crespo.
Here are the bestsellers!
Books On All Four Bestseller Lists:
Happy Place by Emily Henry (NYT #1, Publishers Weekly #3, Amazon #2, Indie Bestsellers #1)
Books On Three Bestseller Lists: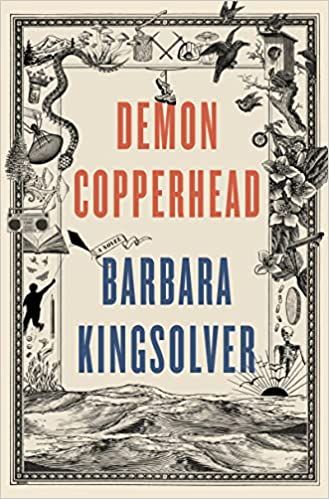 Demon Copperhead by Barbara Kingsolver (NYT #9, Amazon #1, Indie Bestsellers #2)
Fourth Wing by Rebecca Yarros (NYT #4, Publishers Weekly #9, Indie Bestsellers #9)
It Ends With Us by Colleen Hoover (NYT #2, Publishers Weekly #7, Indie Bestsellers #9)
Lessons in Chemistry by Bonnie Garmus (NYT #5, Amazon #3, Indie Bestsellers #3)
Meet Me at the Lake by Carley Fortune (NYT #10, Publishers Weekly #10, Indie Bestsellers #4)
Outlive: The Science and Art of Longevity by Peter Attia and Bill Gifford (NYT #6, Amazon #6, Indie Bestsellers #10)
Spare by Prince Harry (NYT #1, Amazon #4, Indie Bestsellers #7)
Go beyond the bestseller lists with made-for-you book recommendations from TBR, our book recommendation service!
Find more news and stories of interest from the book world in Breaking in Books.
Also In This Story Stream