What's not to love about Only Murders in the Building? The Hulu TV series is led by the dynamic trio of Charles (Steve Martin), Oliver (Martin Short), and Mabel (Selena Gomez). They play three neighbors in a Manhattan apartment complex who become unlikely friends/podcast hosts/amateur sleuths. They're funny. They're quirky. They're endearing. And, most importantly, they solve murders.
The first season of the mystery-comedy series premiered on Hulu in August 2021, and it became the most-watched comedy premiere in Hulu history. So it's unsurprising that the show returned for a second season this year in July, less than a year after the first season dropped. The second season proved to be just as fun as the first, with plenty of twists, turns, and laughs to keep fans hooked. And how about the surprise cameo in the finale?
But now that the mystery of season 2 is all wrapped up, what are fans of Only Murders in the Building to do while they wait for season 3? Hopefully we won't have to wait long for the highly anticipated third season. But in the meantime, here are ten books you'll love if you love murder mysteries, mystery-comedies, amateur sleuths, murder clubs, true crime podcasts, or all of the above.
In other words, these books are perfect for fans of Only Murders in the Building and should help make the wait for season 3 a little more bearable!
Here's a must-read for people who love murder mysteries featuring true crime podcasts — and this one was also adapted into a television series (Truth Be Told) starring Octavia Butler, Kate Hudson, and Aaron Paul. Josie Buhrman has spent the last ten years trying to escape the trauma of her past. After her father was murdered thirteen years ago, her mother ran off to join a cult and her twin sister Lanie betrayed her. But then investigative reporter Poppy Parnell starts a mega-hit podcast that reopens the long-closed case of Josie's father's murder. And everything Josie tried so hard to put behind her is now resurfacing.
Buckle up for some fun amateur sleuthing in Mia P. Manansala's Tita Rosie's Kitchen Mystery series. In the first novel, Arsenic and Adobo, Lila Macapagal moves back home to recover from a horrible breakup and help out at her Tita Rosie's failing restaurant. But things get complicated when a notoriously nasty food critic pops into the restaurant. A food critic so happens to be Lila's ex. And when he drops dead just moments after a confrontation with Lila? Lila will have to solve the case with the help of her nosy aunts before the authorities point the finger at her.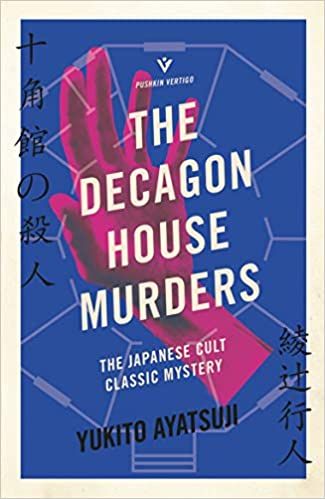 If you love a good nod to the murder classics and a group of people who come together for their love of mysteries, check out this cult classic novel from Yukito Ayatsuji. In this university detective fiction club, each member is named after their favorite mystery author — Poe, Carr, Orczy, Van Queen, Leroux, and of course Christie. Fascinated by the murders that have taken place on the remote Tsunojima Island, the club decides to spend a week there. But their curiosity turns deadly when they start getting killed off one by one.
This book is another one that's the first in a series about an amateur sleuth. High school student Andie Bell was murdered, and everyone knows Sal Singh is the one who did it. Everyone except for Pippa Fitz-Amobi, who isn't so sure are the details line up. Five years after the case is closed, Pippa is a high school senior. For her final project, she's decided to investigate the case and get to the bottom of who really killed Andie.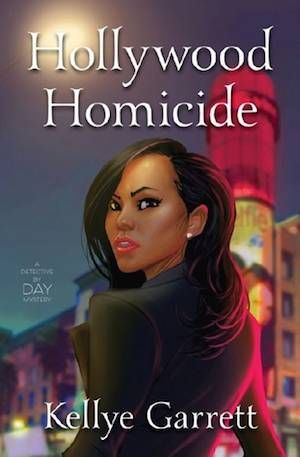 Unlike some of the other amateur sleuths on this list, Dayna Anderson didn't seek to solve a murder because of her obsession with true crime. No, she was just an out-of-work actress who was looking to get that $15,000 reward after witnessing a hit-and-run. But the deeper she gets into the investigation, the more invested Dayna becomes in solving the case and finding justice for the victim. This novel is a funny an engaging star to the Detective Day series that's perfect for fans of Only Murders in the Building.
Here's another one for fans of true crime podcasts and amateur sleuthing. When true crime podcast aficionado Sera discovers that her favorite podcast host has gone missing, she knows it's her time to act. Sera goes back to listen to Rachel's old podcast episodes, looking for clues, certain it will lead her to the truth behind Rachel's disappearance. But the more Sera digs into the case, the more strange and dangerous things get. Because Rachel is not the first person to disappear. And she won't be the last.
Ever been so obsessed with an unsolved murder case that you decided to make a podcast about it?  Candace Swain left a sorority party one night and never came back. Two weeks later, her body was found, but the case was never solved. Then tree years later while interning at the medical examiner's, Lucas Vega discovers new information about the case. When the police are not interested in hearing him out, he creates a podcast to go over Candace's last hours and try to figure out what happened to her.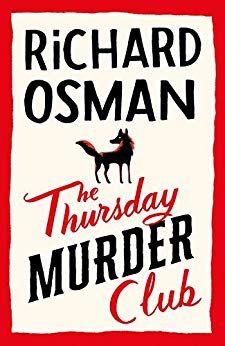 If you're wanting a book that's got the same vibe as Only Murders in the Building, Richard Osman's Thursday Murder Club series is 100% the place to start. In a peaceful retirement community, four unlikely friends come together over their shared passion for discussing unsolved crimes. They call themselves The Thursday Murder club. So when a local developer is found dead with a mysterious photograph left behind with the body, the club knows what to do. Here is their opportunity to put their crime-solving know-how to the test.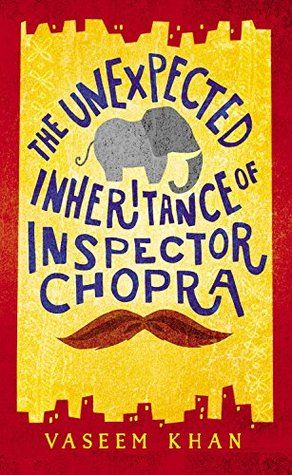 Oh yeah, we got another one that's the first in a series, and it's a series you'll love if you love a murder mystery served with a huge helping of quirky comedy. Inspector Ashwin Chopra is on the brink of retiring when he's handed a suspicious case…and a baby elephant. Now Inspector Chopra is on the hunt to solve the mystery of a drowned boy, a murder case that no one else seems to want solved. And as Chopra travels through Mumbai, from the grand high rises to the slums, he begins to suspect that there's more to this mystery — and the elephant — than he originally guessed.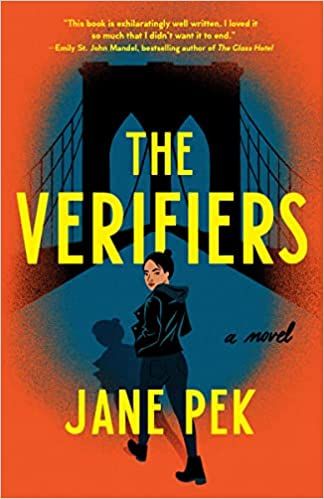 Jane Pek's The Verifiers is another great one for fans of amateur sleuths and quirky main characters. Claudia Lin is really into reading. She's obsessed with mystery novels, and she wrote her senior thesis on Jane Austen. Now she's been recruited by Veracity, where she verifies people's online lives, and lies, for a dating detective agency. At first, it seems like the ideal job, but when one of the agency's clients goes missing, Claudia finds herself breaking the rules to dive deep into the secret world of people's online lives and corporate deceit.
---
Only Murders in the Building is definitely coming back for a third season. But since the release date is still a mystery, these books should keep you entertained in the meantime! And if you need even more murder mystery recommendations, check out these 10 cozy mysteries for a gentle thrill. Or try these 8 thriller set in eerie apartment buildings. Happy reading, sleuths!