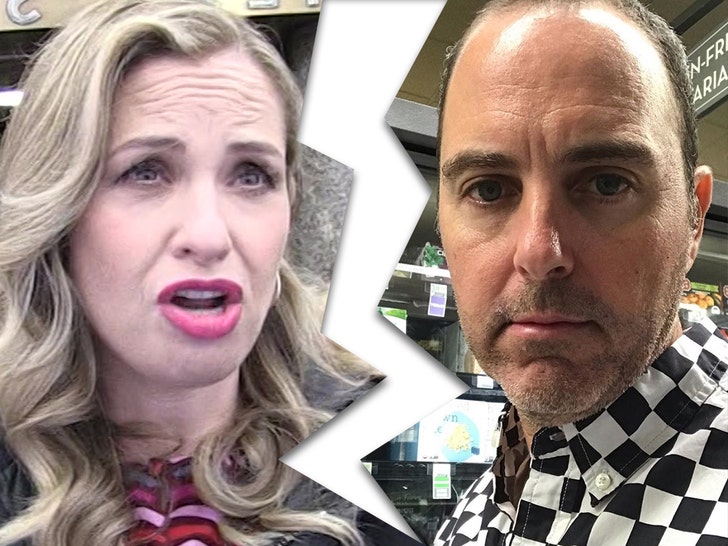 Exclusive
'American Horror Story' star Leslie Grossman's husband is pulling the plug on their marriage … TMZ has learned.
The actress's longtime hubby, Jon Bronson, filed his divorce petition Tuesday in L.A. County Superior. Jon says they have one minor child … their 13-year-old daughter, Goldie.
No word yet on what he's looking for as far as child custody, spousal support or divvying up of assets.
Leslie has more than 60 acting credits to her name and has starred in lots of network television shows — like "Popular," "What I Like About You" and more. Leslie's probably got even more dough rolling in these days too — she's already been on three cycles of "AHS" and appears to be set for lots more with season 10 right around the corner.
She's returned to play lots of characters thus far, like Coco St. Pierre Vanderbilt, Margaret Booth and Meadow Wilton. She's also had roles on "Shrill" and "The Good Place."
Jon and Leslie first got hitched in 2000.