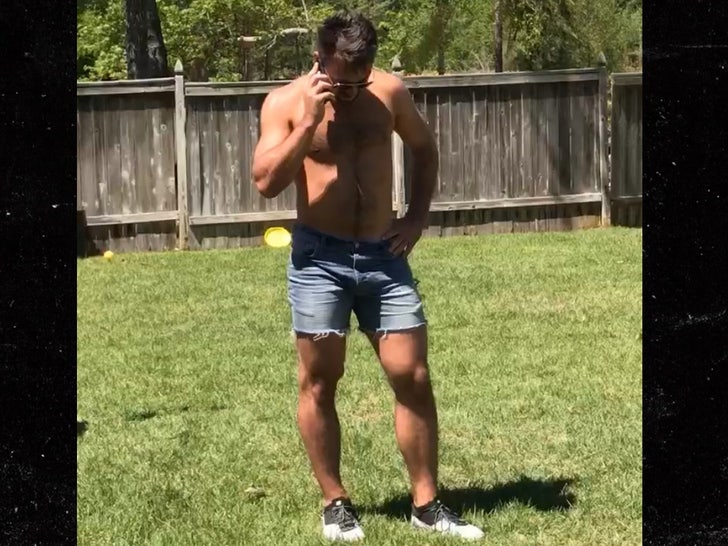 Breaking News
There was no fancy tailored suit for Gardner Minshew when he was drafted back in 2019 — HE ROCKED JORTS, BABY!!
The Jacksonville Jaguars QB shared a behind-the-scenes pic from the moment he received that fateful call … and yeah, the fashion is right on brand!
Topless? Check. Shades? Check. Skin-tight cutoff jean shorts? YOU KNOW THIS!!!
"One of the best days and calls ever!," Minshew tweeted out with the pic … "Good luck to everyone hoping to get their name called!"
Of course, the Jags took Minshew with the 178th pick — and he's become a fan favorite for his signature fashion sense (plus, he's not a bad QB either!).
Minshew went on to raise hell in 14 games this past season … throwing for 21 TDs and 3,200 yards and winning some impressive games as a rookie.
"It doesn't matter when you get picked. Just enjoy your dream coming true!"
Minshew ain't the only NFL QB to rock the shorts on Draft Day — Brett Favre wore some back in the day … and still hasn't lived it down!