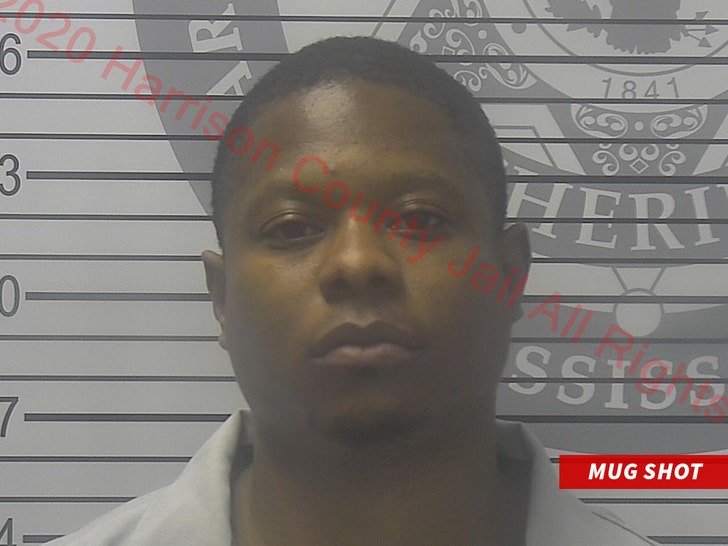 Breaking News
7:03 AM PT — 4/23 — A rep for Mitchell tells TMZ, "Jason is at home with his family right now, working on an amazing new project. News stories move fast and oftentimes without all of the facts. This misunderstanding will be resolved shortly. We trust that the court systems blind justice will protect Jason's rights and allow him to tell his story."
The rep did not get into specifics on the arrest or why Mitchell was charged, but continued, "During the Pandemic it's best we focus on the importance of our Nation growing back to our full capacity."
"Straight Outta Compton" star Jason Mitchell has just been arrested in Mississippi on felony weapons and drug charges … TMZ has learned.
The actor was booked into Harrison County Jail Wednesday and he's facing four felony charges … according to online records.
Jason, who played Eazy-E in the N.W.A biopic, is facing two felony charges for possession of a controlled substance with intent to distribute, plus two more felony charges for possession of a weapon by a felon.
Jail records indicate Jason was busted with two guns, including a Glock 19 pistol and a mini Draco AK47 semi-automatic pistol.
We reached out to Jason's camp … so far, no word back.
Originally Published — 4/22 9:53 PM PT