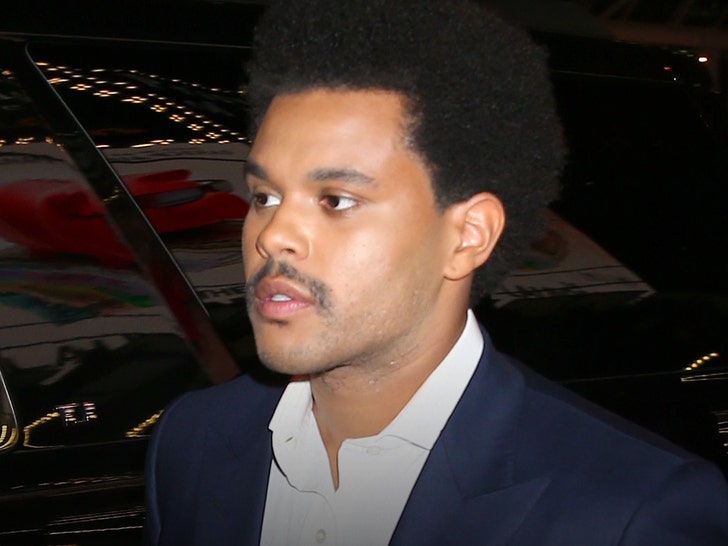 Exclusive
3:47 PM PT — "After Hours" just became The Weeknd's fourth #1 album … he tells TMZ, "When I started making this album, I never imagined it would be released as we face a worldwide pandemic. I always felt that music helped me in hard times and I hope that this body of work can do the same for others."
He continues, "It's been amazing to see the real heroes shine in our world right now, the healthcare workers, the grocery store clerks and staff, delivery people, first responders – everyone putting their lives on the line to help others. This album is for them and any small joy or relief it can bring"
The Weeknd defied the odds for success after he refused to put his album release on ice in the throes of the coronavirus pandemic … and now he looks like a genius!!!
Here's the deal … The Weeknd announced a March 20 release date for his new project "After Hours" long before the virus reached the United States … and made the difficult decision to keep the date as things got serious.
We're told there were fears the album would flop because of a lack of marketing opportunities … TV appearances were drying up as the outbreak started shutting down Hollywood.
Artists like Lady Gaga had already postponed her own project, "Chromatica."
The Weeknd trusted his work and his fans, and wanted to push forward with the release … so he made the ultimate decision to drop the album, giving people a much-needed distraction and some joy in a dark time.
So far, The Weeknd's looking pretty smart … the album passed 1 BILLION streams in its first week, and the first day saw 100 million streams. At one point, "After Hours" songs held the top 12 spots on the Apple Music Top 100.
Bottom line … The Weeknd bet on himself, and won big time.