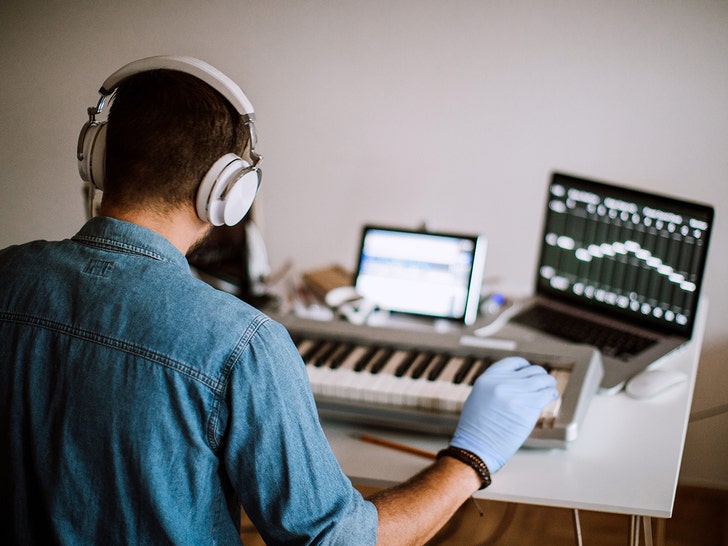 Exclusive
The coronavirus pandemic has brought live concerts to a total standstill, but the music industry is still set on churning out new tunes … and producers are increasingly working from home and getting super creative.
Music industry sources tell TMZ … recording studios across Los Angeles and New York City have all closed due to the virus, forcing lots of music producers to build mobile studios in their homes, where they can still make beats and record tracks.
Our sources tell us music producers are increasingly turning to video chats and streaming services to brainstorm ideas, collab and record pieces of songs with other producers.
We're told producers are still working directly with their artists to write and collab, but the interactions are going digital now that face-to-face meetings are highly discouraged due to COVID-19.
As you know … Lady Gaga announced Tuesday she's delaying the release of her upcoming album, "Chromatica," in light of the outbreak, joining a growing list of artists and festivals that have seen disruptions on account of coronavirus.
It's likely just the tip of the iceberg, but our music industry sources say albums won't be delayed because they aren't finished. We're told home studios can essentially do everything traditional sessions can do, and pushing back release dates is more about marketing concerns.
Here's the thing … they're already shooting movies now on iPhones, so there's going to be a sea of change soon in technology and how entertainment comes to our homes and our phones.