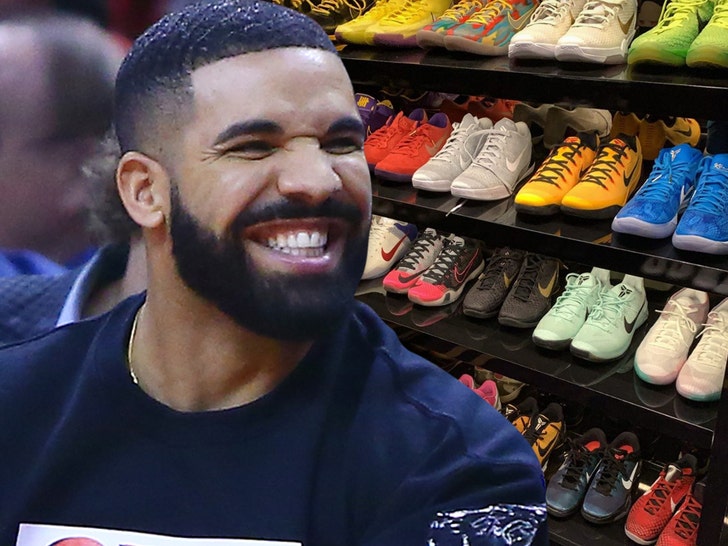 Breaking News
Today in Drake's self-quarantine adventures … Drizzy takes us on a walk through his unbelievable shoe collection!!!
And, yeah … sneakerheads will be drooling by the end of this post.
Drake showed off his kicks on IG Monday (probably out of complete boredom) … and the collection has everything from the $2,000 super rare Air Diors (reportedly only 8,500 pairs made) to an entire section of Kobe Bryant's signature shoes.
On top of that, Drake shows off his Off-White Jordan 5s … Supreme Air Force 1s and the Jordan 5 Tokyo T23, which currently go for the $3,000 to $4,000 range.
And, don't forget — Drizzy can wear these expensive-ass shoes on his OVO indoor court from the comfort of his own home … but we hope he doesn't hoop in these!!