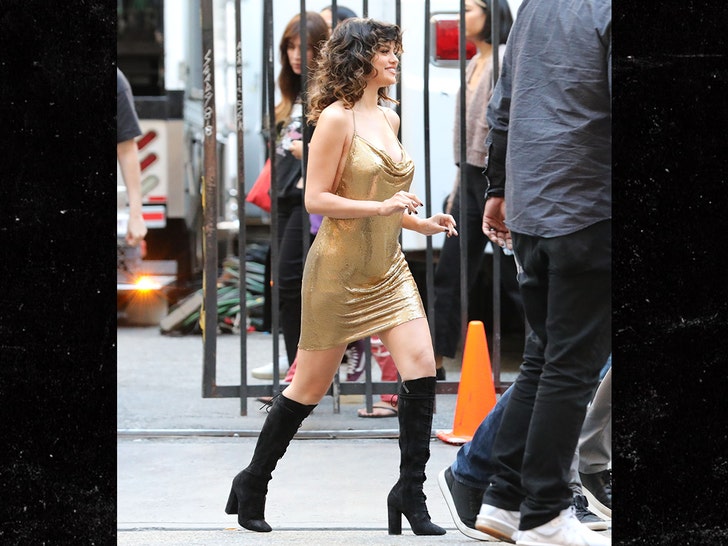 X17
Selena Gomez is out to prove all that glitters is gold … because she looks relaxed and radiant on the set of a new music video.
The "Lose You To Love Me" singer was all smiles Monday afternoon as she walked up to the shoot in downtown L.A. … rocking a disco queen look in a golden, backless dress and knee-high boots.
We're told she was likely shooting a vid for something off her new album, "Rare" … possibly the title track.
Gomez recently revealed in an interview she experienced emotional abuse with Bieber, but says she's dealt with it and adds … "I am really proud that I can say I feel the strongest I've ever felt, and I've found a way to just walk through it with as much grace as possible."
Those boots — made for walking the walk.