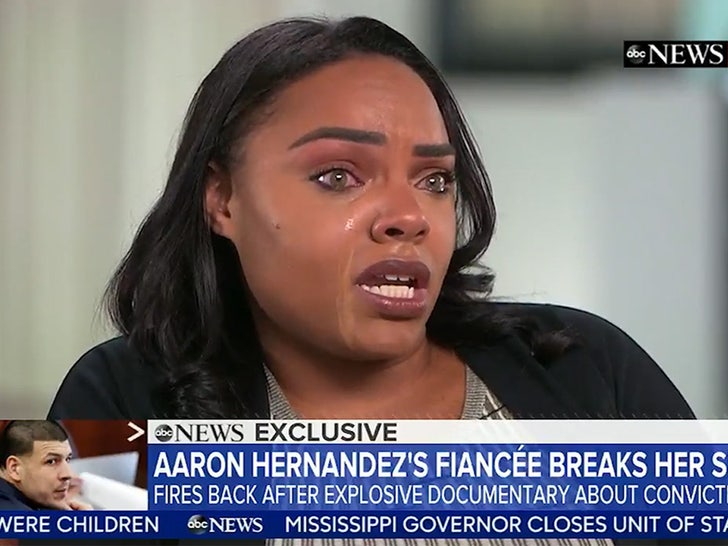 Breaking News
Aaron Hernandez's fiancee says she doesn't know if the ex-NFL star was gay — as suggested in a new Netflix docuseries — but she wouldn't have cared if he was.
"I wouldn't have loved him any differently," Shayanna Jenkins said on "Good Morning America" … "I would have understood."
The Netflix series, "Killer Inside: The Mind of Aaron Hernandez" features claims from Aaron's high school teammate, Dennis SanSoucie, who said the two had a sexual relationship before going to college.
Jenkins didn't dispute the claim — but said it's unfair to discuss someone's sexuality when that person isn't around to have a say.
"Although I had a child with Aaron, I can't tell you how he was feeling inside," Jenkins said.
"If he did feel that way, or if he felt the urge, I wish that I was told. I wish that he would have told me because I wouldn't have loved him any differently. I would have understood. It's not shameful."
She continued, "I think it's a beautiful thing. I just wish I was able to tell him that."
When asked if she believes Hernandez was innocent, Jenkins replied, "Yes. Of course I do."