Pamela Anderson's new husband's got style … which probably explains her huge Colgate grin.
Pamela formally introduced her Hollywood mogul hubby, Jon Peters, to her fans around the world with this shot she posted Friday — black and white, so it's classy. It's unclear when and where the picture was taken. It might be in Wetzlar, Germany (perhaps a honeymoon?) because that's the location on the pic, but of course, that can be manipulated.
Wherever they are they look happy and comfy. She's in a white knitted sweater and he's in a puffy black vest looking hella stylish with his aviators.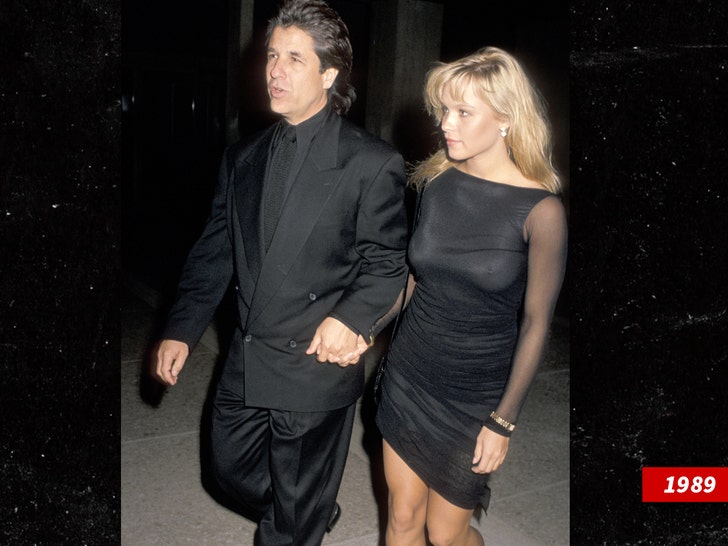 Getty
As we reported … Pamela and the "A Star Is Born" producer tied the knot Monday in Malibu. It was a surprise wedding, for sure … but something Jon's been dreaming about forever.
He said, "There are beautiful girls everywhere. I could have my pick, but — for 35 years — I've only wanted Pamela. She makes me wild — in a good way."
As we told you … they dated more than three decades ago, but reconnected after she broke things off last year with French soccer star Adil Rami.