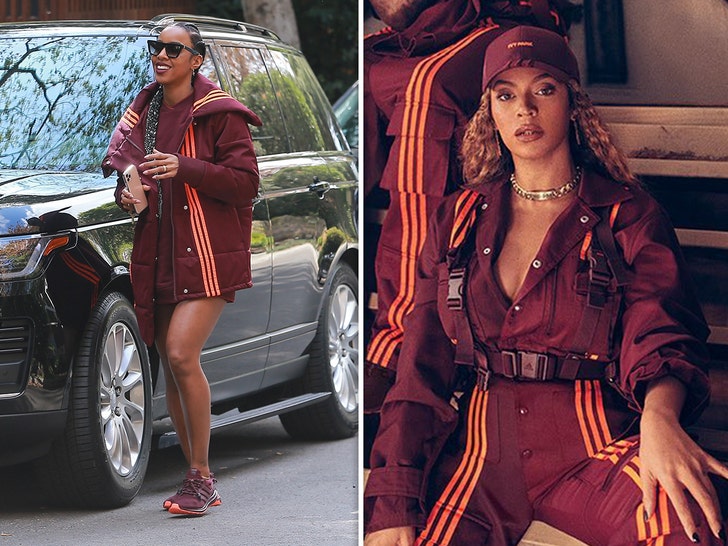 Backgrid
The Destiny's Child singer showed some serious love to her BFF Thursday by going out in Brentwood covered head to toe in Bey's new Adidas x Ivy Park activewear collection.
You gotta imagine Bey hooked KR up with the collection for free … she's been delivering HUGE care packages all week to all her celeb friends — like Missy Elliott, Reese Witherspoon, Cardi B, Zendaya, Ellen DeGeneres, Janelle Monáe, Hailey Bieber and others — filled to the brim with pants, socks, shoes, hoodies, jackets and workout gear.
It's practically an entire walk-in closet worth of stuff!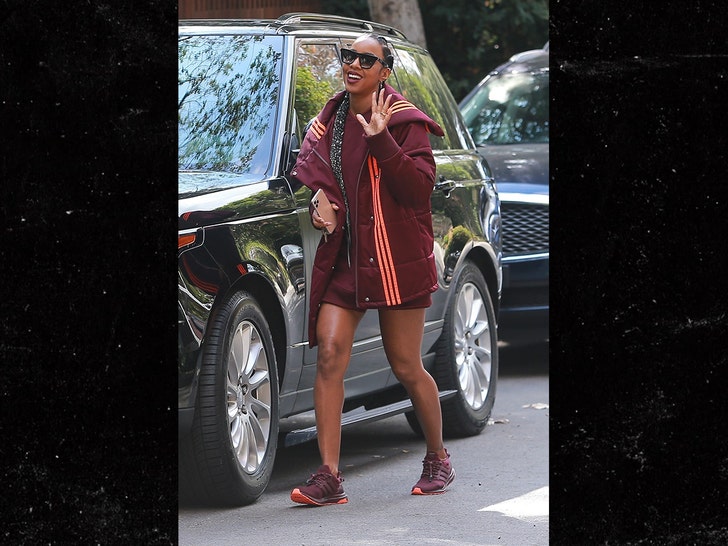 Backgrid
As you can see, the color scheme features a lot of burgundy and orange … and looks fire as hell.
The good news — for all you non-celebs out there — the collection drops this weekend … and prices are set to range from $25 to $250. It's the first collection Beyonce and Adidas have done together.
Something for everybody … and apparently free for Queen B's rich and famous pals. #mustbenice