Chris Brown will get the chance for competitive revenge against Robert Glasper — the Recording Academy announced noms for the 66th annual Grammy Awards, and both artists are up for Best R&B Performance!
Last year's winner Muni Long did the honors Friday morning … revealing Chris' "Summer Too Hot" and Robert's "Back To Love" (feat. SiR and Alex Isley) would be facing off for Grammy gold.
If you recall, CB totally blew his top in February when Robert beat him out for Best R&B Album … basically writing him off as a nobody before actually doing his homework on RG's legacy.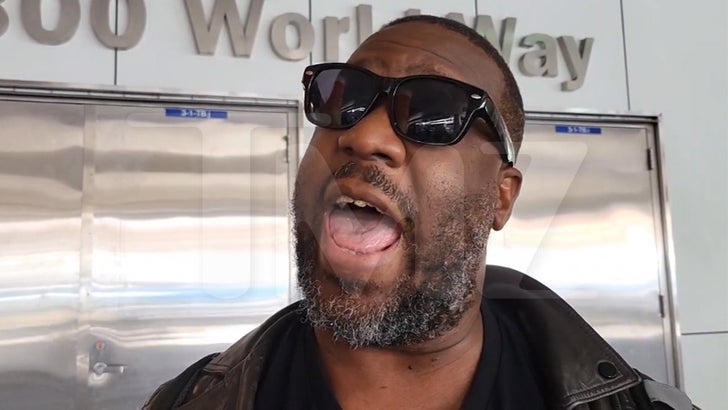 TMZ.com
Rob told TMZ Hip Hop that Breezy's disses were no sweat off his brow, and he would still be down to collaborate with him, despite the poor sportsmanship.
Chris just dropped his new album "11:11" on Friday with a robust 22 tracks, including the nominated one, "Summer Too Hot." So, it appears the game is still on!!!
Music released between Oct. 1, 2022 and Sept. 15, 2023 was considered — and neither Chris nor Rob is automatic to win the category.
Victoria Monet's ballad "How Does It Make You Feel," Coco Jones' breakout smash "ICU" and clear favorite SZA's "Kill Bill" are also up for the award.
Should Rob pull up the dubya though, someone might want to hold onto Chris' phone … just for a few days.