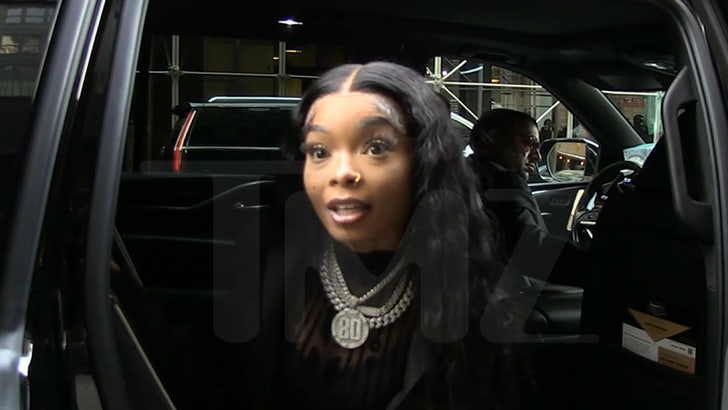 TMZ.com
Lola Brooke is certain Lori Harvey will bounce back after her most recent split — from "Snowfall" star Damson Idris — and says she wouldn't mind scooping a few pointers from her on juggling men!!!
TMZ Hip Hop gauged Lola's reaction to Lori's latest breakup on Tuesday, and the "Don't Play With It" rapper didn't want to believe the hot couple was done … since she totally bought into them being a couple.
Lori's fans, like Lola, had their fears confirmed Tuesday when the couple announced they were headed for Splitsville by releasing a joint statement about having mutual "love and respect," but needing to walk separate paths.
In the past, Lori's been linked to the likes of Diddy, Future, and Michael B. Jordan — to name a few — and all Lola wants to know is how she can get the men flocking to her the same way!!!
Patience, Lola … they might be right around the corner. She's dropping her debut album "Dennis' Daughter" this Friday — so expect big energy for all female playas, worldwide!!!