Guns N' Roses' bass player, Duff McKagan, is the proud owner of an adorable new pup … a rescue he picked up with his boo as a brand new addition to their family.
Duff and his wife, Susan Holmes McKagan, rescued the little one Monday from The Labelle Foundation in Los Angeles — an organization that's all about rescuing, rehabbing, and advocating for dogs.
The doggo is a chihuahua-terrier mix and is just about as adorable as it sounds.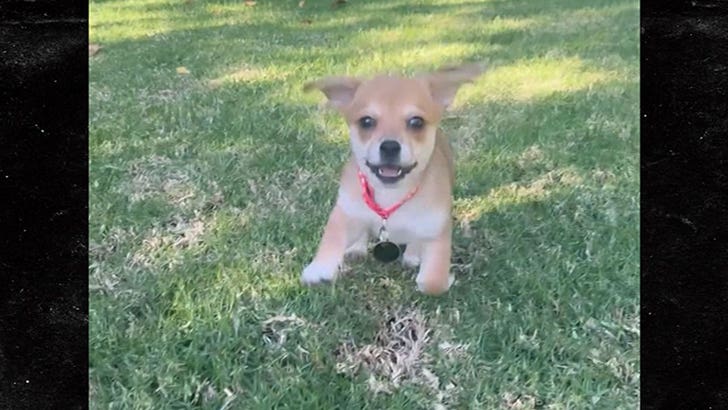 Instagram / @susanholmesmckagan
And if ya still aren't on board, check out this clip of it running around in the grass … awww!!!
BTW, Guns N' Roses just wrapped the North American leg of its latest tour — closing out with a couple of shows at The Hollywood Bowl and a killer concert at Hell And Heaven Fest in Mexico.
Translation … Duff and Susan have some time on their hands to train their adorable dog.
Welcome to the rockin' family, lil pup!