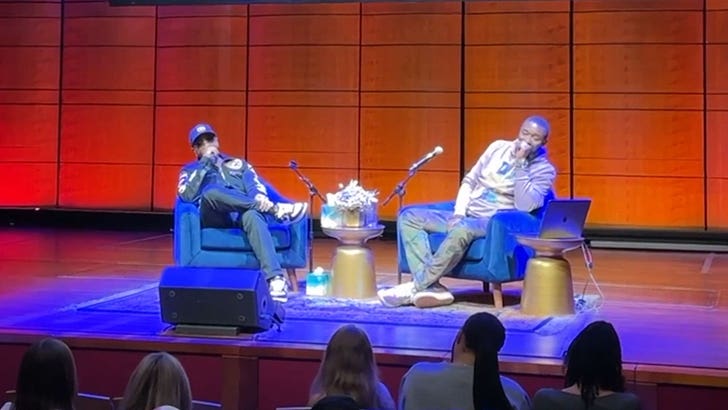 SplashNews.com
Fans caught wind Tuesday of the sly remark Tim made during his Oct. 29 live interview with 9th Wonder at the Kennedy Center for Performing Arts.
In response to Britney's "The Woman In Me" memoir — in which she says JT got her pregnant back in 2000, and they decided to abort the baby — Timbaland told the D.C. crowd his "SexyBack" collaborator should've "put a muzzle on that girl."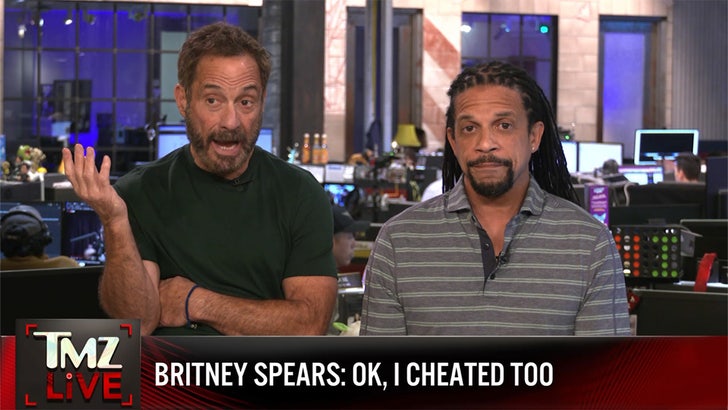 TMZ.com
He also said he doesn't blame Britney for having loose lips, because that's what you have to do to go viral, and that's the name of the game in the current social media era of showbiz.
The audience got a good chuckle over Tim's response but Britney's fans are doing the opposite of laughing — they're calling for him to apologize, and think he's actually harboring a now decades-old vendetta against Britney.
Back in 2007, Timbaland told MTV that Britney dissed him and JT, and she needed to apologize if they were ever going to work together.
That didn't happen .. Britney went on to drop her "Blackout" album with beats from Timbaland's former protégé Danja, and, clearly, there are still lingering tensions!!!